ECC'17: Partner Associations 1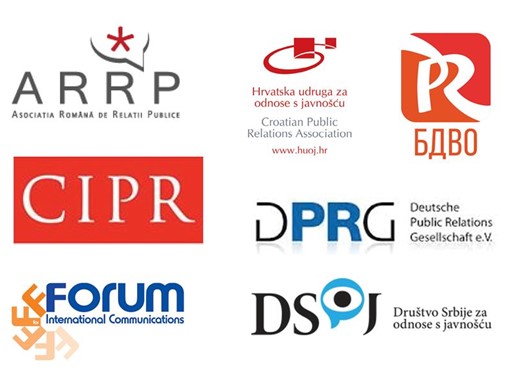 PR associations in European countries and beyond can become an ECC partner. This partnership is free of charge and the organisation and its members can profit by a wide range of benefits, for example
being part of a global PR campaign
using a communications platform to build bridges into many European countries
and a special  fee for members of the organisation to take part in ECC'17.
The most important: ECC partners are invited to distribute for free up to five minutes of video / footage via the ECC website (www.communications-convention.eu) and thus also TheNewsMarket (www.thenewsmarket.com), the world's leading online distribution platform for video news. This can for example be background material from your country, statements from representatives of your association as well as any other relevant content.
In return the ECC organisers kindly ask the partner association to promote ECC'17 in their country by publishing the news, the date and program of the event to the members and to the national trade and communications press..
ARRP - The Romanian Public Relations Association
BPRS - Bulgarian Public Relations Society
CIPR - The Chartered Institute of Public Relations (UK)
Croatian Public Relations Association, Hrvatska udruga za odnose s javnošću
DPRG - Deutsche Public Relations Gesellschaft, Germany
Društvo Srbije za odnose s javnošću - Public Relations Society of Serbia
Forum for International Communications, Romania
more see ECC'17: Partner Associations 2 and 3

CONTACTS
Thomas Achelis

Organizer

Germany

thomas.achelis@communications-convention.eu

+49-89-4398420

+49-172-8938999
MORE FROM PARTNER AREA
SUBSCRIBE TO RSS FEED
XML