European Communications Convention 2017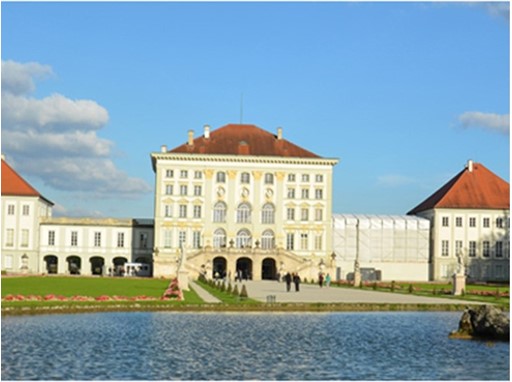 International PR event on 22/23 March in Munich/Germany
Less than three weeks left before the start of the 3rd European Communications Convention on 22/23 March in Munich! The preparations are just in time. The organisers are proud and happy having many international guests in Munich. The program becomes more and more concrete. Outstanding professionals from many European countries and beyond will speak about lying in communications, Fake News etc., a subject that becomes more and more important - not just during Brexit or the American elections. It seems to be a crazy world if the consultant of the US-President created the term "alternative facts". At the ECC in Munich this will be a key point in the panel discussions as well.
Adrian Edwards from UNHCR will speak about how the UN Refugee Agency, is seeking to understand and respond to the new communications environment we are all in, including with the proliferation of fake news, and the frequent stoking of fear around the issue of refugees. Michael T. Schröder, Global President IPREX, Berlin, asks: "Why don´t we understand anymore how communication really works?" And Francis Ingham, Director General PRCA, Chief Executive ICCO, London, plans to explain the state of the global PR industry. The following panel discussion will be moderated by Professor Tony Meehan (UK).
After a session of group work the afternoon program is dedicated to cyber criminality, a growing problem for all of us. Professor Gabi Dreo Rodosek from the Bundeswehr University is a key expert in this field. John Adams, Chicago, a cyber criminality specialist as well, will present us his personal experiences.
The evening offers many possibilities for networking during a kitchen party in the Haus der Bayerischen Wirtschaft.
On the second conference day the participants will discuss the Brexit. An introduction will be given by Christophe Fricker, managing partner of Nimirum. His speech has the title "Facts - Who Cares? Research and Politics post-Brexit", followed by a view on Brexit from two different angles. Alastair McCapra, CEO of the British PR association asks: "Brexit, a communications failure? What lessons should we learn?" And Jason MacKenzie, president CIPR: "Signal of a paradigm shift, the UK Referendum on EU membership and the US presidential election".
CONTACTS
Thomas Achelis

Organizer

Germany

thomas.achelis@communications-convention.eu

+49-89-4398420

+49-172-8938999
MORE FROM NEWS
SUBSCRIBE TO RSS FEED
XML